What hair treatments should you go for to enjoy luscious and healthy hair?
Posted in
Uncategorized
•
2 years ago
• Written by
admin
•
Comments Off

on What hair treatments should you go for to enjoy luscious and healthy hair?
Almost every woman's dream is to have stunning, shiny and strong tresses. Healthy mane looks better and is easier to style than unkempt hair – it's obvious. However, just few know that right hair maintenance treatments measurably improve the appearance of the hair – and this matters most. Here is to all the readers who have no idea how to take care of the hair – below you will find a couple of ways to learn this.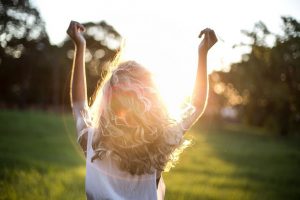 Hair care dos
There are several elements that make daily hair maintenance treatments successful: defining hair porosity level, defining hair type, defining the moisture level in hair. Knowing all these things, you can proceed with selecting the most appropriate treatments that will help you improve the appearance of the hair.
What is hair porosity?
In general, we distinguish three types of porosity: low, medium and high. This enigmatic term, which is hair porosity, is nothing else but the current position of hair cuticles. In the case of low porosity hair the cuticles closely overlap one another giving the hair the much-desired sleek and shiny look. Low porous hair is considered as perfectly healthy so it needs zero-to-little maintenance. Sadly, this conviction isn't fully true because low porosity hair type loses volume fast. Medium porosity hair happens to be hard to tame. It reacts fast to humidity and temperature fluctuations, which often leads to frizz and static. Fortunately, medium porosity hair becomes manageable and looks pretty once you start exposing it to the right conditioning treatments. Finally, high porosity hair is characterized by widely open cuticles, which is why among other porosity types this one is the most prone to damage. Since highly porous hair is damaged, treating it with the wrong products leaves the poor hair in even more miserable condition.
How to wash the hair the right way?
Surprisingly, washing hair the right way isn't as obvious as it seems to be. Although the hair is shampooed a few times a week, the majority of us aren't aware of the huge importance of this basic maintenance treatment. Scalp is delicate and so should be the way you treat it. Always use circular motions to distribute a shampoo over the scalp. When it comes to the shampoo, more doesn't mean better. Therefore, before putting a dollop of shampoo on the scalp, thin it with water first. Once you finish lathering, use only lukewarm water to rinse the shampoo. In this way you will close the cuticles, which ensures hair shine and lowers the risk of damage.
Healthy diet
Good-looks of hair won't last long unless you eat balanced and healthy food products. If you keep supplying your body with the right set of nutrients, soon you will notice a visible improvement. Obviously, there is another important issue connected with consumption apart from eating fresh vegetables and fruit on a daily basis. Drinking plenty of fresh water also makes a huge difference and fast-tracks your way to achieving long tresses.
Hair care products
Choose shampoos, conditioners and hair masks that satisfy your hair needs. Otherwise, you will harm the hair instead of improving it. Don't forget to use a high-quality conditioner after every hair washing. Why is it so important? Shampoo's task is to cleanse the hair, and in order to do it successfully, it has to raise the cuticles. Conditioner in turn is responsible for smoothing out the hair shaft. Thanks to this you achieve two things. Firstly, it's easier to run a comb through the hair (there are less knots on the hair) and secondly the hair shine is boosted.
Hair protection
Don't expose the hair to high temperatures. Using a hair curler, flat iron or setting the high temperature in a hair dryer's cause significant damage to hair. However, if you need to use heat styling tools, always use heat protection cosmetics. It's also worth realizing that a cool air stream helps you close the hair cuticles that have risen due to a heat styling tool. Therefore, blowing your hair with a cool air stream makes a good finishing touch.
Natural hair care products
Mother nature is always ready to help us. All-natural hair care products are one of the best ways to improve the appearance of hair, strengthen it and boost shine. Formulated with natural-origin ingredients, such products are safe both for hair and the scalp. And the effects produced are comparable with what commercial cosmetics are able to give you.