Best Hair Care for Different Seasons of the Year
Posted in
Uncategorized
•
2 years ago
• Written by
admin
•
Comments Off

on Best Hair Care for Different Seasons of the Year
The seasons of the year have a lot to do with the appearance of your hairdo. You should remember that while shopping for hair-care products. Weather conditions deserve your attention if you want to boast lovely strands all year round.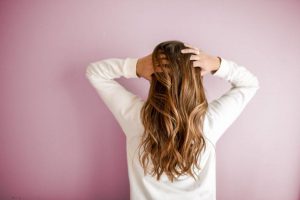 Summer hair care
This is the hardest time for our hairdos even though it makes us think of vacation and unwinding. Water and the sunlight are the most destructive. The sea water makes hair more vulnerable to the ultraviolet radiation, causing damage at a blistering pace. To make things worse, the sun deprives hair of a protective shield.
Hair protection in the summer
If you bathe in the sea, remember to shampoo after that using a hydrating shampoo and never forget about a conditioner! Use a repairing mask, ideally featuring natural components, twice a week. Hair oil treatment is another essential product in the summer. Oils powerfully nourish the strands. Herbal mixtures used for final rinsing are great. Give up on flat iron and blow-dryer – let the hair dry naturally. Never forget about headwear since it's the most effective form of protection. A cap, scarf or hat shields the scalp against sunburn.
Autumn hair care
In the autumn hair struggles to bounce back after summer so sebum glands may overproduce oil and hair looks more greasy. Weather conditions change which may affect the body. Hair loss is common.
How to care for hair in autumn then?
A balanced diet is essential particularly in autumn when we tend to lose hair in excess. Protein and vitamins secure it from the cold weather. Do your best to hydrate the hair and scalp to avoid overproduction of oil. Herbs and scalp toners work great. Always treat your strands gently.
Winter hair care
In the wintertime, the hair is exposed to low temperatures that cause damage. Dry air in air-conditioned rooms does the same. Hair doesn't like sudden changes so when you walk into a warm room from the cold, your hair is likely to suffer. Girls tend to overuse styling products which upset the balance of sebum glands.
How to care for hair in the winter?
Above all else, drink lots of water to prevent dehydration. Additionally, replenish hair with vitamins using vitamin-rich masks and conditioners. Don't forget about organic vegetable oils which prevent hair damage. Use mild hydrating shampoos. Static hair is common in winter so give up on synthetics and get some cotton clothes.
Springtime hair care
Hair is in a poor condition after winter so it tends to fall out excessively. It's often so damaged that nutritional ingredients can't get into the deep layers. To choose the best products, firstly find out what type your hair is. It's highly likely that it's changed the porosity. Observe your strands and suit the right products. Just like in other seasons, hair oil treatment works well. Oils keep the scalp and hair healthy. Don't tie hair up too tight and use a suitable comb. Blow-dry only with the cool airflow or let the hair air dry.