Hair Oil – Useful Information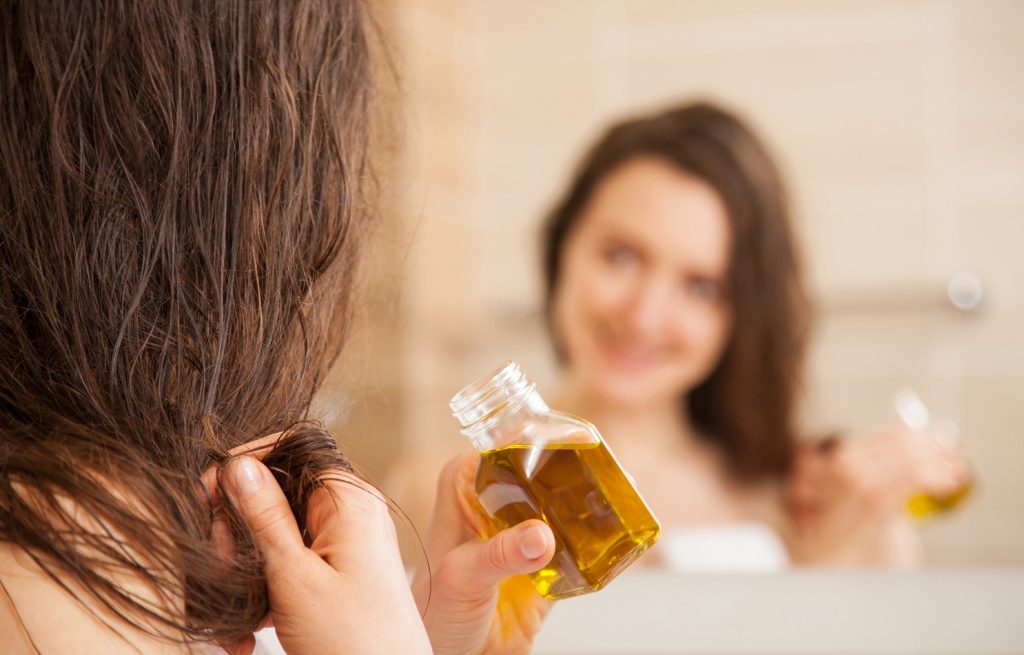 Why So Many Women Tend To Reach For Hair Oils? Hair oil is a versatile cosmetic. It doesn't only regenerate hair intensely and for long, but also fills the gaps in the hair structure. Moreover, hair oils can replace a significant number of other hair care products used daily. A conventional hair oil can be used as:
a hair rebuilding product (deep regeneration)
a protective emulsion (shields against UV radiation)
an occlusive substance (makes it harder for toxins to penetrate hair)
a heat protection emulsion (protects hair during blow-drying and straightening)
an intensive conditioner (delivers vitality to hair immediately)
the anti-hair loss treatment (strengthens hair bulbs)
the hair growth enhancing treatment (stimulates hair bulbs)
a conditioning preparation (counteracts frizz, smooths unruly strands)
a gloss-delivering preparation (intensifies shine of hair)
a serum for hair ends (protects hair ends against damages)
How Are Natural Oils Obtained?
As the name indicates, natural oils originate from nature, so they are extracted from the plants growing on the Earth. Since ages people were aware of the power that is hidden in the tiny seeds, pits and nuts. These are the items that are used to extract natural oils from.
This lets natural oils preserve their vitamins, minerals and particles of unsaturated fatty acids in the best 'form' so as they can nourish the scalp and hair.
How Do Hair Oils Work?
Natural hair oils are made of molecules the main task of which is getting inside the human cells. These 'skilful' oils have extraordinary possibilities since they are able to slide into the inner structures of hair so as to nourish it from the inside. In other words, they get into the hair core, penetrate hair bulbs, balance the processes occurring in the scalp and, additionally, provide hair with beautiful looks the moment applied. It's worth realising that this set of skills isn't offered by any shampoo, conditioner nor hair balm.
Is It O.K. To Buy Just Any Hair Oil?
There are many hair oils available. These are obtained from seeds, nuts and flesh of fruit. Each of them has a different set of features, a different set of fatty acids, various vitamins and size of particles… Therefore, each of them can affect hair differently. So…
… How To Choose The Best Hair Oil?
The best idea is to pick the oils accordingly to a number of dominating fatty acids. These are the very substances enabling to define the size of the molecules a particular oil is made of. The oil particles can be divided into three groups (three sizes). And the molecules have to match the hair porosity.